Stainless steel cartridge filter housing – Tiger
The Stainless Steel Cartridge Filter Housing are industrial water filter housings that accommodate up to 2 3/4 diameter filter cartridges and conform to NSF/ANSI Standard 42.
These rugged housings offer all stainless steel construction and include a double o-ring seal. A ring-nut closure allows for easy water filter cartridge
access.
The Filter Housings are compatible with a wide range of fluids. Various cartridge types can be used including Wound, Melt Blown, Pleated, Carbon, Resin Bonded, Stainless Steel and others.
10", 20", 30″ and 40" lengths are available and include a mounting bracket and ring-nut wrench as standard. Flow capacities are determined by the
type of cartridge utilized and process conditions.
BENEFITS of the Stainless Steel Cartridge Filter Housing
Heavy Duty Construction for Harsh Environments
Can be Used With Many Types of Cartridges
Long Service Life Included Mounting Kit for Easy Installation
Ring-Nut Closure Allows for Quick Cartridge Change Outs
APPLICATIONS of the  Stainless Steel Cartridge Filter Housing
Food and Beverage
Chemical Processing
Heating/Cooling Systems
RO Prefiltration
Water Purification Systems
High Temperature Fluids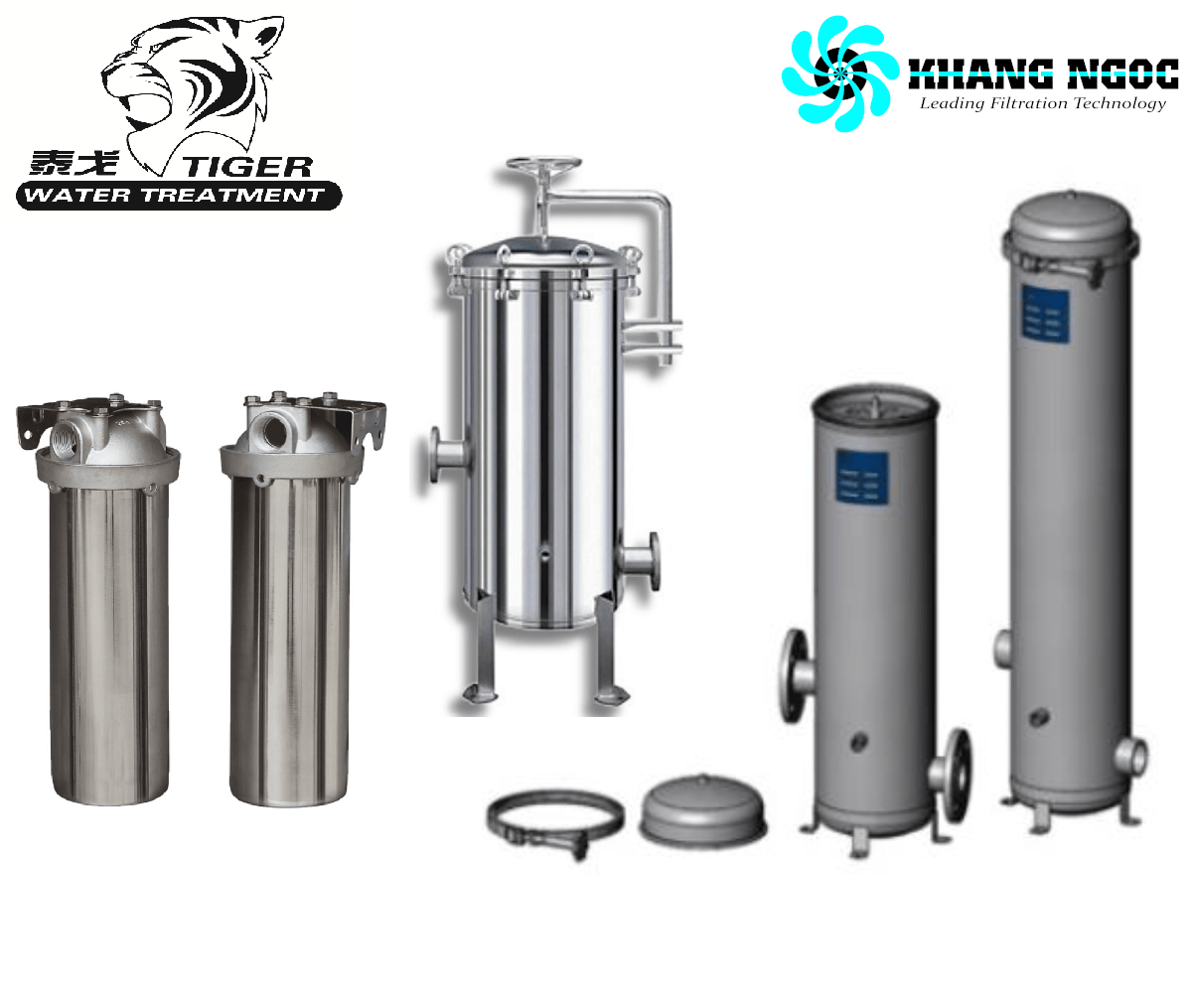 EXPLORE THE POSSIBILITIES
Start today with your project